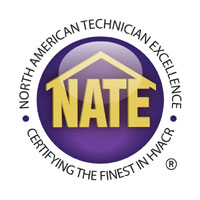 Your AC and furnace filters work hard, removing air pollutants and keeping your HVAC system clean. They need regular replacement to function as they should. If you don't remember the last time you changed your AC, furnace filter, or both, call our team at Canyon Plumbing & Heating today.
Our experienced, NATE-certified HVAC technicians specialize in furnace and AC filter replacement and provide professional, timely, and reliable service with upfront pricing.
Improve your indoor air quality even more with our dehumidifier services!
Why Regular AC and Furnace Filter Replacement Matters
While it may seem like a minor maintenance task that can be put off, a clean, undamaged filter is essential to your air conditioner or furnace's efficiency and function. Clean filters ensure:
Cleaner indoor air
Better system efficiency
Lower HVAC maintenance costs
Less frequent system failures
Longer HVAC equipment lifespan
In short, keeping your filters clean will save you money and make your home or business a more comfortable, safe place to be. Schedule routine HVAC filter replacement with our friendly team at Canyon Plumbing & Heating today to keep your HVAC equipment in top condition.
Reliable AC and Furnace Filter Replacement Services
On average, furnace and air conditioner filters need replacement every six months or so. However, if you have pets, allergies, or live on a dusty street, you may want to bump that up to every three months.
We can help you determine the right replacement schedule and pick the right shape, size, and brand filters for your unit. Many homeowners also don't have the time to remember to change their heating and cooling filters or simply forget.
At Canyon Plumbing & Heating, our maintenance plans eliminate both issues. We'll replace your air conditioner and heater filters at a time that works well for you and can schedule that appointment well in advance. When it's time for a new filter, we'll call you!
Need a little extra air purification? We also offer professional air cleaner installation with fair, upfront pricing.
Best AC and Furnace Replacement Company in Boulder
HVAC filter replacement is one of the most neglected HVAC maintenance tasks. Choose our team for reliable and timely furnace and AC filter replacement to keep your system running right all year round.
We're committed to providing quality service, using only manufacturer-approved parts that won't damage your equipment. Our technicians are knowledgeable, clean, courteous, and honest to ensure that you are 100% satisfied with every aspect of your HVAC service.