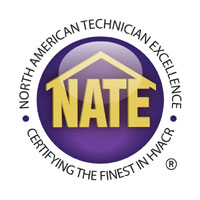 Air handlers have the essential job of sending out air from your AC unit or heater. That's why a broken or poorly-installed handler can be so detrimental to your entire HVAC system.
At Canyon Plumbing & Heating, we provide quality air handler repairs and installations in Boulder, CO. Having fixed and replaced countless units in our 20 years in the business, you can count on us for air handler services that result in strong, reliable airflow with effective cooling and heating.
All our clients also enjoy:
Clean and courteous technicians
Fair and upfront pricing
Timely arrivals
Think that other parts of your HVAC system are in bad shape? There's nothing our repair services can't fix!
When Should You Call for Air Handler Services?
Like almost every part of your HVAC system, it can be challenging to locate the damage in your air handler without opening it up. What you can do is watch for common warning signs of a faulty component. If you notice any of the symptoms below, we recommend calling a technician to assess your unit:
Weak airflow: Poor airflow from the system might be the result of an electrical issue or a leak in the ducts.
Odd noises: Consistent grinding or squealing noises can indicate worn-out bearings or components that lack lubrication.
Water leaks: When dirt and other debris build up in the drain lines, they can clog and cause the condensate pan to overflow.
Comprehensive Air Handler Repair
At Canyon Plumbing & Heating, we continuously update our tools and knowledge to provide only the most effective HVAC solutions. With every job, we follow a comprehensive repair process that involves checking each component for damage or contamination. The most common issues we encounter include:
Contaminated blower compartments
Blower motor failure
Faulty fan units
Clogged-up drain lines
Dirty AC blowers
Like any other machine, regular air handler upkeep goes a long way in preventing costly repairs.
Our professional HVAC maintenance services can help keep your system in excellent working condition.
Does Your HVAC System Need a New Air Handler?
Repairs can fix many minor air handler problems and completely restore your system to proper working order. However, some issues are so severe that fixing them may cost you more than half the price of a completely new unit!
When an air handler has exceeded its expected lifespan, it generally will break down more frequently. Our experienced technicians might recommend that you get a replacement instead if it's the most cost-effective solution.