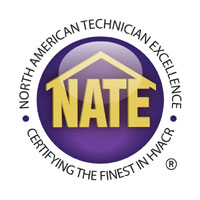 A poorly performing AC can make summers in Boulder, CO, unbearable. Why endure the heat when the solution is just around the corner? At Canyon Plumbing & Heating, we offer effective, long-lasting AC repairs that will have your unit working like new in no time. Our experienced technicians can also keep your unit well-maintained to reduce the occurrence of breakdowns.
All our clients enjoy:
Courteous, well-trained technicians
On-time arrivals
Upfront prices
Does your property's heating system need some TLC? Our heater repair services can have it working like new in no time!
Does My AC Unit Need Repairs?
When a unit has a deeper underlying problem that we can't solve with a simple tune-up, an air conditioner repair is the next step. Not sure whether your unit needs one? Here are some tell-tale signs to watch out for:
Frequent cycling
Unusual noises
High humidity
Subpar cooling
Low airflow
Off odors
Water leaks
We Fix the Root of the Problem
As an AC service company with 20 years under our belt, we know that an accurate diagnosis is the first step to providing an effective solution. Whether you require a window, ductless, or central AC repair, we follow the same comprehensive process and check every component.
Here are some of the issues we often encounter:
Worn out fan belt: If you notice a constant, squealing sound coming from your AC, it might indicate a damaged fan belt. Call us as soon as possible. If it completely snaps, it might cause further damage to your unit.
Compromised power output: Whether it's due to a tripped breaker, faulty wiring, or frequent overheating, a lack of power means that your unit can't turn on even if the rest of its components are working properly.
Leaking refrigerant: When we spot a leak, we fix the damaged lines and refill the lost refrigerant.
Defective fan motorL We might repair or replace a weak fan as it hinders air circulation, resulting in slow and uneven cooling.
If your cooling unit is too old or damaged, getting it replaced might save you more money in the long run.
Reap the Benefits of Professional Air Conditioner Maintenance
In the absence of proper AC maintenance, your unit will run inefficiently. That equates to expensive energy bills in exchange for subpar cooling. An AC that doesn't receive any upkeep also tends to break down more frequently due to premature wear and tear.
Our AC tune-up process involves replacing the air filters, tightening electrical connections, cleaning the condenser coils, and more. By keeping your unit in top shape, you can extend its lifespan, avoid costly repairs, and enjoy clean, cool air for a lower price.