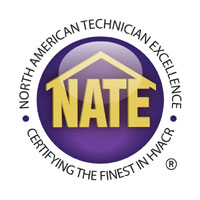 The warm and dry summers here in Boulder, CO, are the perfect climate for outdoor activities, but less so if you prefer to stay inside. Many residents rely on air conditioners to keep their indoor spaces cool and comfortable in the hotter months through June and September.
If you're having problems with your AC unit, there is no better time to call a trusted air conditioning service company. Canyon Plumbing & Heating offers quality AC repairs, installation, and maintenance. Having served in Boulder county for over 20 years, you can rely on us for services that won't disappoint.
Our air conditioning services in Boulder include:
With us, you can enjoy the benefits of:
Experienced and well-trained technicians
Upfront and honest pricing
Timely arrivals
Need to install a new air conditioner? We can help you choose a model that suits your needs!
When Should You Call an Air Conditioning Contractor?
Most people only call an AC contractor when their unit completely breaks, leading to costly repairs and replacements. You can easily avoid steeper fees by regularly checking your AC for signs of disrepair, such as:
Uneven cooling
Weak airflow
Water leaks
High condensation
Strange noises
Frequent cycling
Call us as soon as possible if you notice any of these symptoms. With prompt action, most units are good as new with smaller fixes or a good cleaning.
Quality AC Maintenance and Repairs
At Canyon Plumbing & Heating, our HVAC technicians leave no stone unturned. We follow a comprehensive process and check every component to extend your unit's longevity. When necessary, our service may involve:
Inspecting, cleaning, and changing the air filter: A debris-free filter improves airflow and indoor air quality.
Fixing refrigerant leaks and recharging the refrigerant: As an experienced AC service company, we make sure that our refrigerant recharges meet manufacturer specifications. Too little or too much can cause problems with your AC unit's moving parts.
Clearing and fixing the condensate lines: Condensate lines can become a breeding ground for mold and bacteria if left in a dirty, damaged state.
Lubricating moving parts: This process helps avoid damage and premature wear and tear caused by friction.
Tightening every electrical connection: Properly securing every wire ensures a safer operation and a longer lifespan for your cooling system.
Calibrate system controls: This essential step ensures a safe operation and proper cycling for your cooling unit.
If you want effective air conditioner repair and maintenance with fair, upfront prices, our AC contractors will go above and beyond your expectations!
Quality AC Replacement and Installation
At Canyon Plumbing & Heating, we always strive to provide the most effective cooling solutions to save you money in the long run. As such, we might recommend a replacement over repairs if your unit is old or too damaged. With a modern AC, you should expect a longer lifespan and a more efficient cooling process that lowers your monthly energy bills.